Discover our spectacular villa for sale in Benissa Costa with pool and tennis court that we currently have available in the market. We are sure that you will not be able to resist the cozy Mediterranean atmosphere marked by a radiant sun and mild temperatures throughout the year .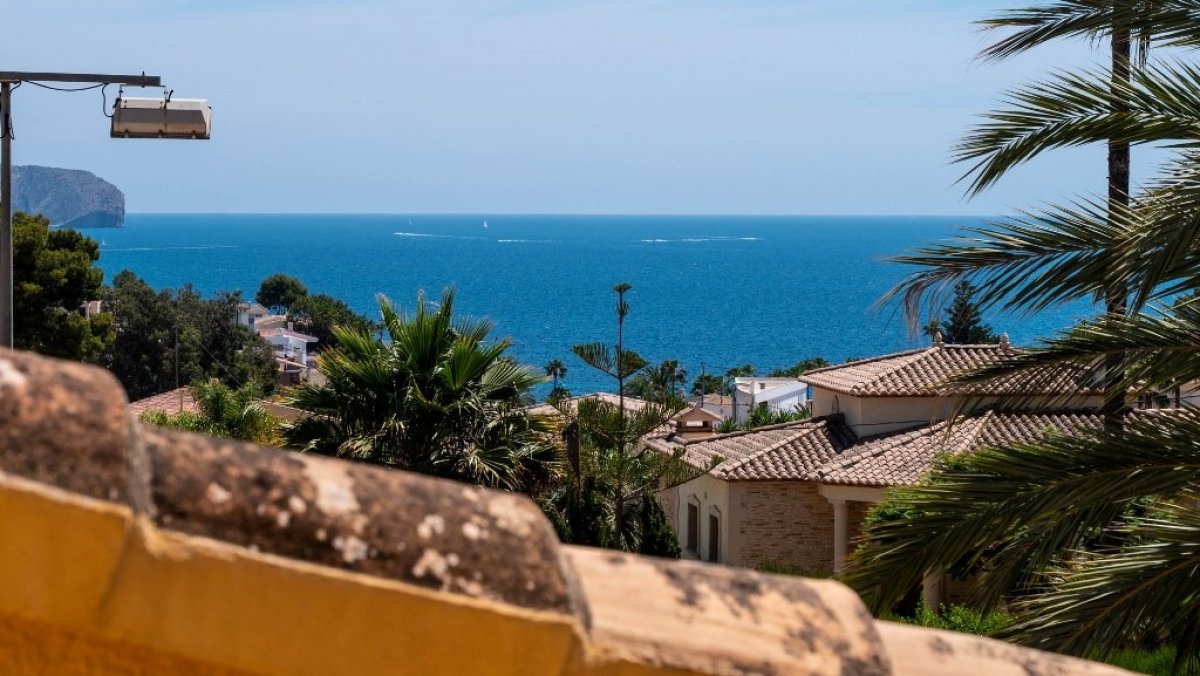 Benissa Costa is a picturesque town on the Costa Blanca North (Alicante) that stands out for its long journey of beaches and coves of fine sand and turquoise waters that catch you from the first moment. If you visit the Alicante coast we recommend you to sunbathe and enjoy some walks along the Mediterranean in La Fustera Beach, Els Pinets Cove, Llobella Cove and Baladrar Cove . Living in a house near the beautiful marine fauna is a magnificent option if your desire is to enjoy the gentle breeze and the most impressive orange sunsets . Your gaze will be lost along the sea horizon in contrast to the most careful vegetation.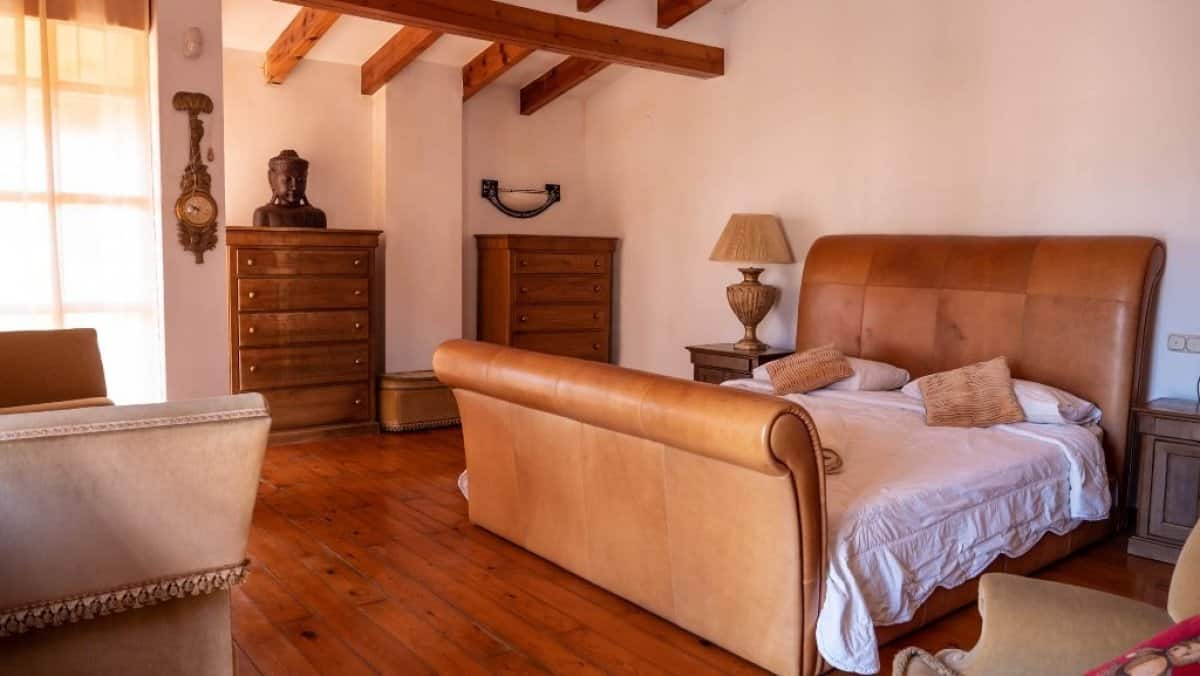 All these privileges may be within your reach if you decide to reside in our wonderful villa in Benissa Costa near the sea . We are delighted to offer you the home you always dreamed of. The coexistence will be most comfortable thanks to its perfect distribution consisting of: a ground floor with a spacious living room with fireplace , luxury seats and air conditioning , an open and fully equipped kitchen with necessary appliances and utensils; and a high floor accessible through small stairs that lead to a double bedroom with a balcony and a private bathroom en suite .
Learn more about our villa for sale in Benissa Costa
If you want to live in a villa for sale in Benissa Costa like this, MP Villas offers you profitable investments for your second home on the Costa Blanca of Spain . Plan your early retirement, retirement or vacation as soon as possible and take advantage of the opportunities offered by our real estate agency in Calpe .
The charm of our villa for sale in Benissa Costa in question lies with its style and rural decoration with quality wood tones as well as luxury furniture . The beautiful windows that illuminate the home make a stay full of vitality possible. The outside areas are not far behind. Sport is also part of the Mediterranean spirit. With a private tennis court you will spend hours having fun with your friends and culminating with a refreshing swim in the pool provided with trampoline .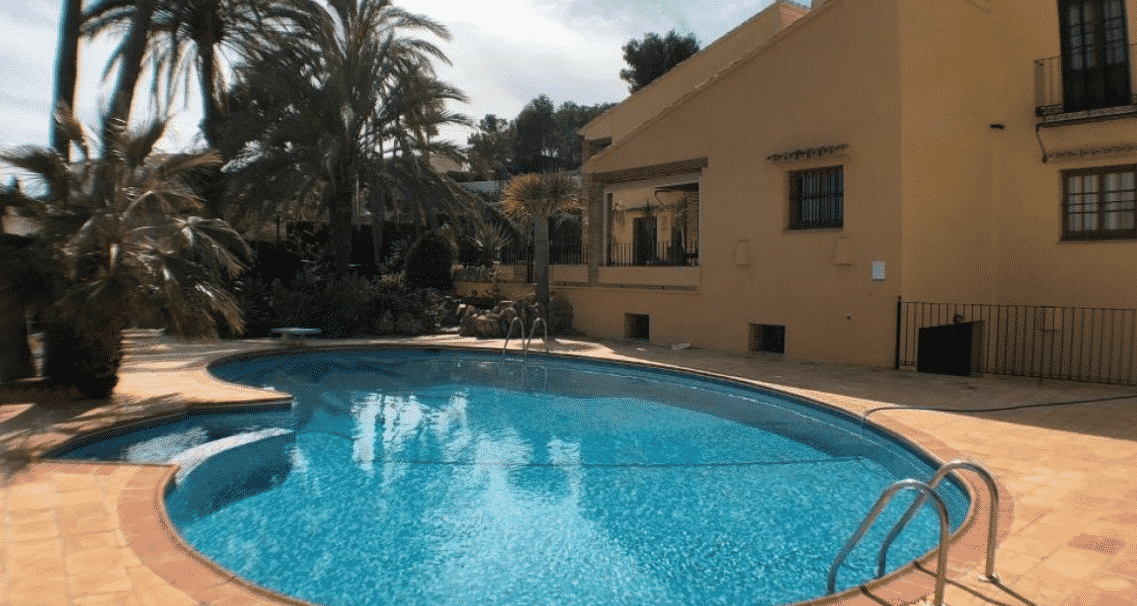 Are you curious to know more about the corners of this home? MP Villas tries to improve every day with new technologies . Thanks to the 360 degree video of this independent villa in Benissa Costa, it is possible to explore every corner in detail.
MP Villas narrow your search with our villa for sale in Benissa Costa
Do not stay with the desire to experience Mediterranean life in our villa for sale in Benissa Costa. Our real estate agents will guarantee you a personalized service and a close and professional treatment so that your buying and selling process is carried out under legal and transparent guidelines.
The property budget is set at 580,000 euros . The team of MP Villas has verified the state and has made an exhaustive objective assessment to offer you a fair price and adapted to the realities of the market. Let's row together towards well-being:
Address: C / Santa María, 4, 03710 Calpe / Calp (Alicante)
Email: info@mpvillas.com
Telephone: (+34) 96 614 6640 / (+34) 652 963 767