We present the 3 best villas in Costa Blanca North to enjoy a relaxing stay by the sea and get closer to the greatest pleasures of the Mediterranean . The Alicante coast has an area of 219 kilometers full of beautiful cliffs, fine sands, crystal clear waters, unusual virgin coves and quiet beaches .
Thanks to the average annual temperature of 18º C and sunny days , it is possible for residents to reconcile with the environment around them and enjoy different outdoor activities. We invite you to discover the most charming coastal villages of the Costa Blanca with beautiful prints to the sea: Benissa Costa, Calpe, Benitachell, Jávea, Moraira, Teulada, Finestrat, Benidorm and Altea .
In MP Villas we are passionate about Mediterranean life. We want you to know firsthand what it is like to live in a warm and comfortable home like our luxury villa in Benissa Costa with private pool and tennis court . This impressive two-story property is located a short distance from the beach and has the following distribution:
Ground floor : living room with fireplace and luxury furniture , kitchen equipped with all appliances and access to the outside terrace, 2 double bedrooms with fitted wardrobes , a spacious bathroom and stairs leading to the next level.
Upper floor : a double bedroom suite with air conditioning , a full bathroom , 2 double bedrooms with private bathroom and access to the balcony overlooking the sea and garden areas .
MP Villas has the most spectacular villas in Costa Blanca
If you are looking for villas in Costa Blanca, we have more options for you. Find a property near the beach that allows you to take advantage of the sun's rays as a typical Mediterranean lifestyle. We will show you two independent villas that you will love to meet your sun and beach needs in a relaxed atmosphere .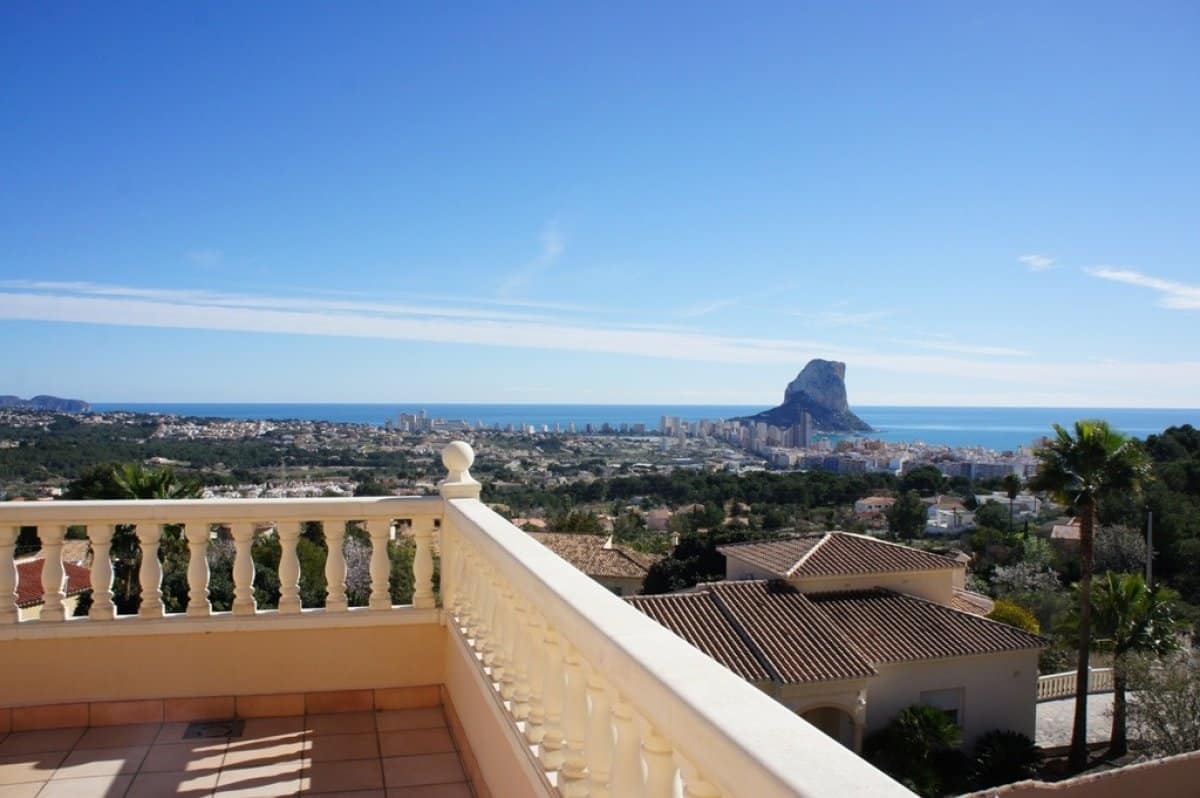 From Benissa Costa we move to Calpe, a picturesque coastal town very easy to recognize for its magnificent picture of the Peñón de Ifach, a gigantic stone that floats on turquoise waters . You could wake up every morning with these spectacular views if you lived in our luxury villa in Calpe surrounded by tranquility and nature . This 3-storey house with its own pool and terrace with panoramic views is ideal for you if the objective of your investment in Calpe is to enjoy privacy with your partner or family , reconcile with the hours of sleep and live with the body of a king accompanied by a Good temperature and refreshing baths .
For those families that are tied to the budget and looking for a cheaper option , we offer a villa in Calpe with a pool and barbecue area to spend an unforgettable summer vacation or a retirement to the height . It is a 236 m2 house divided into two floors consisting of: bright living room with fireplace, kitchen, 4 double bedrooms with fitted wardrobes and 2 large bathrooms . Being a very sunny area , you can go to the sun with privacy in the sun loungers around the pool .
If you liked our villas in Costa Blanca, contact our real estate agents
What do you think about our villas in Costa Blanca? Think about how good a summer will be between turquoise waters and swimming in the pool ; or a relaxed retirement on the shores of the Mediterranean . Get comfortable in your new home in Costa Blanca with the perfect balance for your mind: the sea and mountains .
In MP Villas we offer you the opportunity to enjoy the best rest with properties near the sea and in areas with pleasant temperatures throughout the year . If you are interested, MP Villas opens the doors of your house to reach the desired home. Contact us through the communication channel you prefer:
Address: C / Santa María, 4, 03710 Calpe / Calp (Alicante)
Email: info@mpvillas.com
Telephone: (+34) 96 614 6640 / (+34) 652 963 767